A Solution for Tired Non-Ferrous Metals
Non-ferrous metals are generally more expensive than ferrous metals, because of desirable properties such as low weight, higher conductivity, non-magnetic properties or resistance to corrosion.
After time many components in use begin to oxidize or may become dull, collecting dirt and oils causing parts to be less efficient. Instead of replacing these expensive components Kemet can offer a solution using ultrasonic cleaning with the correct combination of specially formulated chemicals that can bring your parts back to excellent condition ready for use.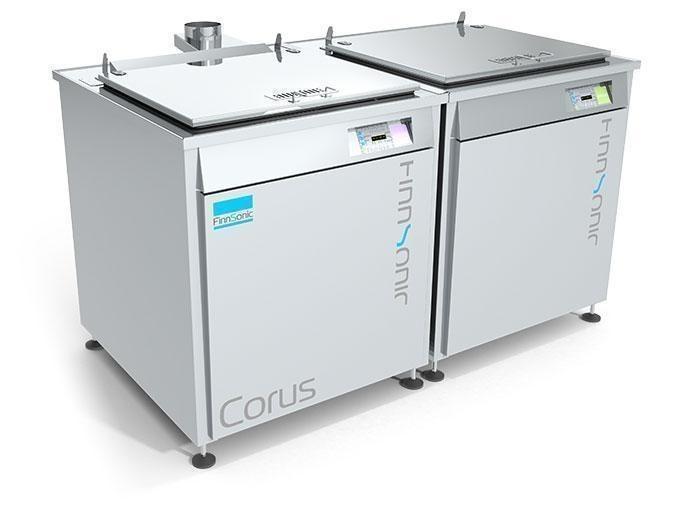 With a comprehensive range of aqueous based cleaning solutions from NGL we are able to make the process a safe and cost effective way of producing excellent repeatable results.
Kemet has carried out various trials across a wide range of different industries putting non-ferrous components back into production.
For larger non-ferrous cleaning applications, Kemet can now supply the new Corus range of Ultrasonic cleaning systems. These have been carefully designed to accommodate the most common component sizes for each unit class based on Euro pallet standards. With Genius generator technology, the optimum cleaning conditions are maintained regardless of contamination level, or amount of parts being cleaned in a single batch.
Their modular design enables modules to be placed next to each other to form a washing line containing washing and rinsing stations. Systems can be further complemented with storage tanks, filtration, ergo stations for drying and inspection, and chain hoists for lifting. Kemet International offer stand-alone ultrasonic cleaning machines and bespoke, multi-tank cleaning systems, complemented by a range of more than three hundred aqueous cleaning fluids.