Lapping Services and Contract Lapping
Our UK Lapping Technical Centre is equipped with over 15 Kemet Lapping and Polishing Machines ranging from 15" to 48" Lapping Systems allowing a fast turn-round of customers' samples. The Centre also has Spherical Polishing Machines, along with the latest Mitutoyo Surface Measuring and Flatness Inspection Equipment. Training Courses are also available throughout the year.
If your components require optimum flatness to perform to specification, they are difficult to lap, or you have a particularly tight deadline to meet, Kemet's sub contract service is the answer. We're renowned for our service, reliability and quality, and we specialise in fast turnaround times.
Our expertise is wide and varied: it includes the lapping and polishing of mechanical seals, valves, compact disc mirror blocks, flat plastic mould inserts, comparator stages, spacers, cutter discs, and aircraft pump components. Our machines are equipped with both standard and special lapping plates to enable us to process most types of components. We are able to lap and/or polish components up to 530mm dia (approx 21").
We can process most materials to a specific surface finish or flatness. Shouldered components (those with a raised centre or shaft) are also able to be lapped. All work is returned with a Certificate of Conformity covering the generated surface finish and flatness, relative to the customer's drawing or specification. Our reputation has been built on service, reliability and quality. Fast turnaround times are our speciality.
We also have a Cleaning Technical Centre fully equipped for cleaning your parts after lapping. Our cleaners range from small Laboratory through to the latest large Mould Cleaning Systems.
Contract Lapping Test Facilities
As well as providing a trouble free Contract Lapping Service, Kemet International is able to conduct tests on any material in order to recommend a suitable process, or in some cases a turnkey solution for component manufacturing. Our list of partners whom we have assisted over the years contains some of the biggest names in Automotive, Medical, and Aerospace Technology. We also offer lapping and polishing training courses which can be an introduction to lapping in general, or more process orientated, depending on your requirements.
Kemet's Quality Assurance of Lapping Services
Kemet operates a Quality Management System which complies with the requirements of ISO 9001:2015 for the following scope: The manufacture of diamond abrasive compounds in solid, paste, liquid and aerosol form for high precision lapping and polishing. The manufacture of composite lap materials produced in a variety of shapes for high-precision lapping and polishing.
Samples are evaluated free-of-charge & reports are issued covering all aspects of the process & the likely consumable costs involved.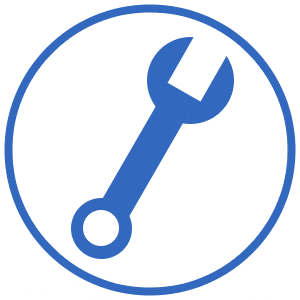 We provide a complete technical support programme as part of our package. Our team of technical experts are always on hand to offer advice and assistance.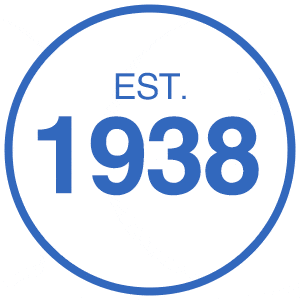 With over 85 years of expertise, our experienced in-house technical support team can help you with your processes.
Process Development & Free Material Testing
We regularly assist customers by developing new products and processes, utilising the very latest in precision flat lapping technology. Customers' samples are evaluated, free-of-charge. Comprehensive reports are issued covering all aspects of the process, including details of abrasive, lapping plate, workholding, inspection, cleaning and the likely consumable costs involved.
Here are some of the materials we are able to process
Acrylic
Alloys
Alumina
Aluminium
Aluminium Nitride
Anodised Aluminium
Beryllium Copper
Bone
Boron Carbide
Brass
Bronze
Carbon
Carbon Fibre
Cast iron
Ceramic
Chrome Plate
Cobalt Chrome
Compact Disc
Concrete Cement
Copper
Diamond Tools
Epoxy Resin
Ferrite
Fibre Optic
Film Guide
Gallium Arsenide
Germanium
Glass
Gold
Graphite
Inconel (Cobalt/Nickel)
Internal Seal
Keronite (ceramic)
Molybdenum
Mould insert or cavity
Neumonic Steel
Nickel
Piston Rings
Plastic
Polyethermide
Quartz
Sapphire
Silicon
Silicon Aluminium Alloy
Silicon Carbide
Sintered Materials
Spherical valve
Stainless steel
Steel
Steel (Hard)
Titanium
Tool Steel
Toughened Steel
Tungsten carbide
Tungsten Copper
Vulcanised Fibre
Zinc Selenide
Zirconate (Lead) Titanate
Industry Specific Lapping Service
Aerospace Industry
Ceramic Seals
Chemical Processing
Cutter Manufacturing
Electronics
Electro-Optics
Food Processing
General Engineering
Jewellery
Measuring Equipment
Medical Devices
Oil, Gas, Petrochemical, & Power Generation
Racecar Industry
Orthopaedic
Pump Seals Manufacture
Shoulder Lapping
Valve Seal Manufacture
In the world of Precision Surface Finishing, few companies can compete at this level.