Portable Hardness Testers
Our portable Rockwell hardness testers are the result of more than 60 years' experience. They have proven themselves in many branches of industry for decades.
The heart of every tester is the reliable spring sleeve unit for load application. The hardness value is indicated on an analogue dial gauge.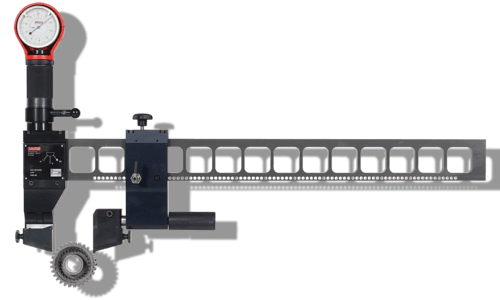 N7P
N6
N7F
N4A
N4B
N4C
Load range
62.5 kgf
62.5 kgf
62.5 kgf
15 - 187.5 kgf
15-187.5 kgf
15-187.5 kgf
Display
manually
manually
manually
manually
manually
manually
Automation level
manually
Device type
Tooth flank tester
Hardness tester in bores
Tooth flank tester
Testing clamp
Testing clamp
Testing clamp
Testing room
External teeth module 3–35 mm, max. tooth measuring range 700 mm
drilling diameters from 36–110 mm, insertion depth up to 400 mm
External teeth module 2–10 mm, max. tooth measuring range 140 mm
Throat depth: 85 mm, clamping width: 0-145 mm
Throat depth: 130 mm, clamping width: 0-235 mm
Throat depth: 180 mm, clamping width: 0-335 mm
Testing Method - Rockwell


HRA
HRBW
HRC
HRD
HREW
HRFW
HRGW
HRHW
HRKW
HRLW
HRMW
HRPW
HRRW
HRSW
HRVW
HR15N
HR30N
HR45N
HR15TW
HR30TW
HR45TW
HR15WW
HR30WW
HR45WW
HR15XW
HR30XW
HR45XW
HR15YW
HR30YW
HR45YW