Mounting Fixture For Thin Sections
The Geofix is a fixture for mounting specimens to glass slides for thin sectioning. Its spring activated loading system provides a uniform thickness of bonding material between the specimen and the glass slide.
Large Geofix for 2 slides up to 152 x 102 mm (Product Code: 363084)
Small Geofix for 8 slides up to 76 x 51 mm (Product Code: 345286)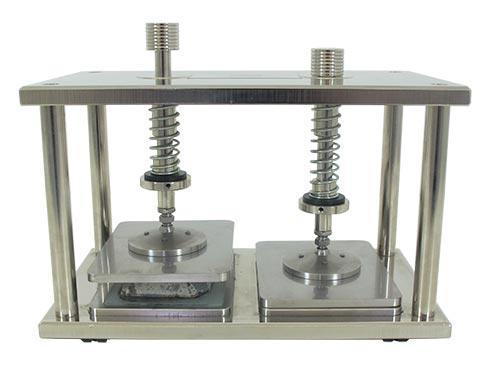 Glass Slides
Glass slides for mounting specimens are available in many sizes. The thickness of slides vary between 1.2 - 1.5mm. Use KEP and KEPT epoxy to bond the samples to the slide.
| Glass Slides | Code |
| --- | --- |
| 152 x 102 mm | 363172 |
| 100 x 100 mm | 363171 |
| 76 x 51 mm | 361784 |
| 76 x 26 mm | 361782 |
| 51 x 26 mm | 362025 |
| 48 x 28 mm | 361783 |
| 45 x 60 mm | 363170 |