Kemet Optical Flat Cleaning and Care Kit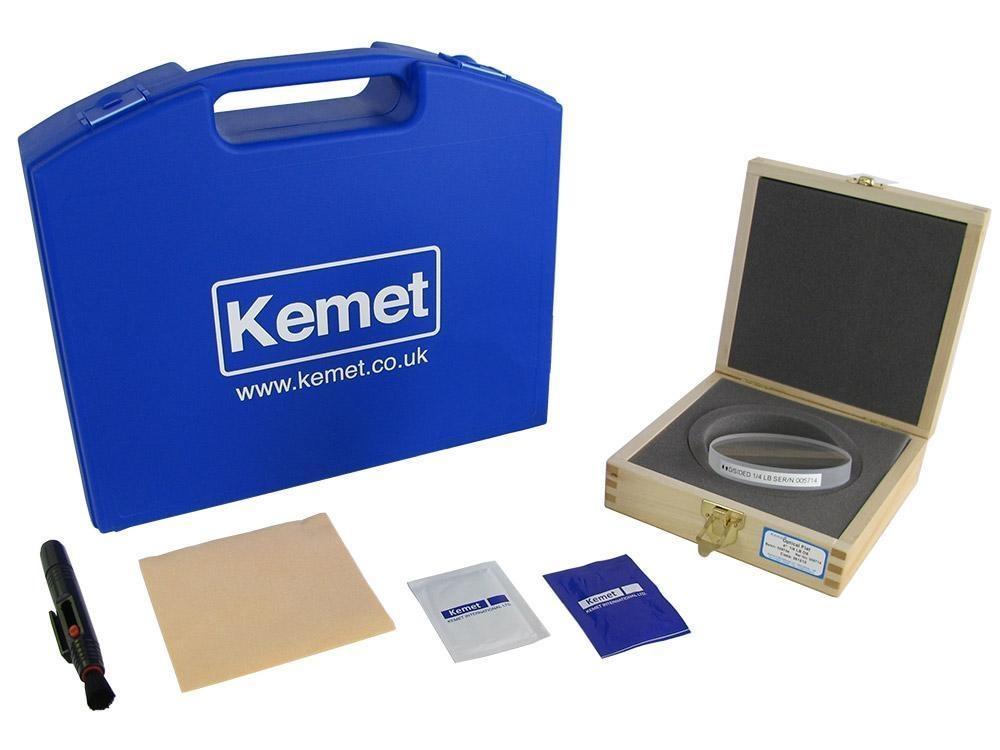 This Kit is used for cleaning Kemet Optical Flats. Taking special care of these will ensure accuracy and long service. Product Code 362555
The Kit comprises of:
1 Soft Optical Lens Brush. To remove accumulated dust or large loose contamination
1 pack of Kemet Sphericloths (Containing 25)
1 pack of Kemet Moist Lens Wipes (Containing 20). Used to wipe each face of the Optical Flat
1 pack of Kemet Dry Lens Wipes (Containing 20). For removing any final traces of cleaning fluids
Full Instructions included. Cleaning/Care kit does not include the Optical Flat (as pictured above).