FinnSonic Optima - Ultrasonic Cleaner System
For cleaning larger components and / or batches in a more demanding environment
Optima lines are flexible, high performance component cleaning solutions. A wide range of manufacturing industries rely on Optima even for the most stringent requirements for the cleanliness and highest volume throughputs.
Flexible configuration possibilities ensure ideal solution for any cleanliness requirements.
Designed with the operator in mind, there are no compromises with safety and high level of ergonomics is ensured.
Durability and reliability thanks to a service friendly and heavy duty construction.
Robust technology ensures equipment with long operating life.
Fully automatic lines with an intuitive control system and remote support are designed for your piece of mind.
The Optima provides a wide range of options to improve process efficiency and to minimize environmental impact.
Treatment tank modules with
Ultrasonic
Jet
SonicJet
Rinsing
Spray
Hot air drying
Vacuum drying
Widest range of options including

Basket dunking
Basket rotation
Tank sizes
150 l - up to in excess of 10 m3
Load weights
35 kg up toin excess of 10 tons
Ultrasonic agitation
1,2 kW up to in excess of 30 kW's
20, 30 and 40 kHz frequencies available
Bath maintenance options, for example
Storage tanks
Particle filtration
Oil separation
Automatic filling and dosing
Material handling and process automation options
Easy lift, pneumatic assisted basket handling of up to 50 kg capacity
Chain hoist assisted basket handling 50 - 1000 kg
Load platforms for automatic tank specific lifting / dunking from 40 - 1000 kg
Fully automatic material handling and process control with multibasket operation

100, 200, 400, 1000 kg
Custom versions
Protected by a safety fence or fully encapsulated
Conveyor systems
Basket dimensions
From 400 x 300 x h300 mm to custom sizes
Long models with a basket length of several meters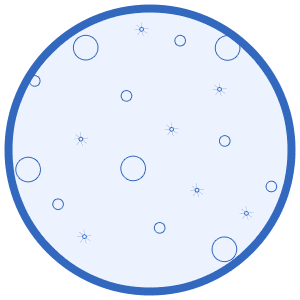 Samples are evaluated free-of-charge & ultrasonic cleaner reports are issued covering all aspects of the process & the likely consumable costs involved.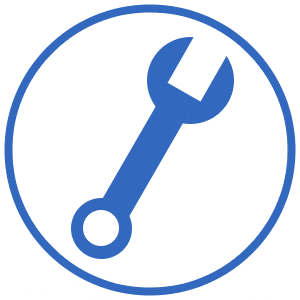 We provide a complete technical support programme as part of our package. Our ultrasonic cleaning technical team are always on hand to offer advice and assistance.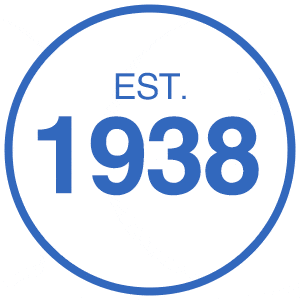 With over 80 years of expertise, our experienced in-house technical support team can help you with your processes.
Modular Cleaning System Options
Air bubble agitation
Increases the efficiency of immersion rinsing. Compressed air R1/4, Solenoid and trim valve behind the service door, Air consumption approx 50 NL/min.
Basket dunking 100 kg
Basket dunking during treatment. Requires compressed air maintenance unit
Rim lip ventilation channels
Ventilates partly the steam emission when lid is open. 2 x Ø63 mm at the back side/ tank.
Safety thermostat
Stops all machine functions in case liquid temperature rises above preset value (set point = flash point - 15°C). Obligatory when using liquids with a flash point
Jet turbulation 200 l min
A pump sucks liquid through a strainer and sprays it back through spray pipes on the sidewalls of the tank. The pump is behind the tank unit on a separate pump platform. Spray under immersion cannot be used simultaneously with ultrasonic treatment. Centrifugal pump Grundfos CM 10-2, 3-phase, 50 – 200 l/min, 2 bar, Seal AQQK. SonicJet control system for alternating operation of ultrasonic and jet. Always required when US and JET are installed in same tank. SonicJet is a great cleaning method for components with internal holes and cavities, as it combines the benefits of ultrasonics and jet in one stage.
Heated storage tank WS120
Increases bath volume, surface skimming of treatment tank (Closed loop circulation: treatment tank, overflow, storage tank, pump*, treatment tank). *Requires a suitable closed loop circulation module with pump. Non aggressive aqueous liquid. Choose suitable detergent for oil Separation.
Storage tank
Removes surface oil from storage tank with a suction device. Pump skimmer is equipped with a slow revolving diaphragm pump, which gently transfers the liquid to the separator, so that tramp oil is not mixed into the fluid. Free oil is separated from the liquid and collected in a 2,5 l container, the liquid is recirculated to the bath. Pump capacity 25 l/hour.
Auto purge
Automatic refreshing of rinse water: at start of each treatment cycle new water is added to the tank by opening a solenoid valve for a set time. Excess water exits through the overflow weir.
Automatic refilling
Automatic tap water refilling during operation. Level switches monitor the liquid level and consequently open and close a solenoid valve. Redundant safety level switch for over filling protection.
Automatic detergent dosing
Automatic dosing of detergent during automatic refilling. Dosatron water pressure operated dosing pump.
Cascade equipment
Gravity based counter flow of liquid from latter tank to previous tank
Drain pump
Pumping of drain water. Pump is mounted on a platform behind the line. Pump inlet is connected to the line drain connection.
Hot air dryers
Drying by circulating hot air. Hot air exhaust to chamber through adjustable louvred openings on bottom and front of the convection chamber
PTM 50 Easy Lift
Assists the operator to transport basket between stages. Vertical movement is assisted by pneumatic cylinder. Horizontal movement is by sliding the sledge on the rail.
Automatic transporter
MBT multi basket transporter handles several baskets simultaneously. Operator places basket to the transporter loading station. Transporter starts automatically based on inductive sensor. The basket is transferred through the wash process to a separate unloading station.

Inside with US and Basket
Water inlet, outlets and compressed air inlet
Hot Air Dryer