Lapping & Polishing Titanium - Case Study
Test Requirements: To mirror polish and lap titanium components with a process that causes as little roll off as possible
Component/Material: 20 x 1/8" titanium diameter rods.
Process for producing mirror finish to Titanium
Using the PR3 plate gives you the best plate polish, whilst leaving the edges nice and sharp. We tried to keep the CMP process time to a minimum and used a different type of polishing pad to try and minimise edge roll off. We stopped the process after each minute and examined parts under a microscope for scratches. After 3 minutes of pad polishing, the scratches disappeared. Ra was estimated at better than 0.02 µm.
Process Breakdown
Stage
Plate/cloth type
Abrasive type/grade
Process time
1 Lap
PR3
Kemet diamond slurry 6 micron type k std
10 minutes
2 Polish
Chem-HB polishing pad
Col-K (X)
3 minutes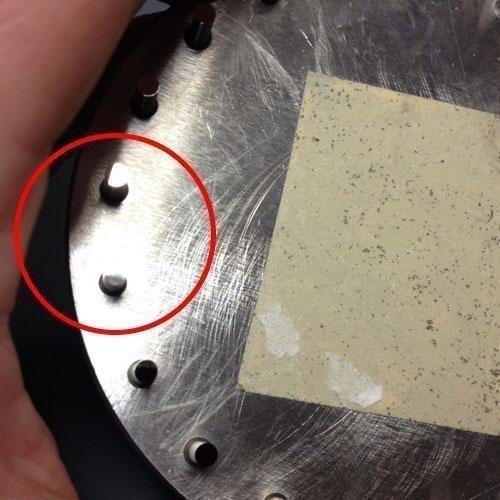 After CMP Polishing for 3 minutes
Test Requirements: To lap and polish titanium parts with sapphire inserts
Component/Material: Titanium Ground Heads
Before Polishing Titanium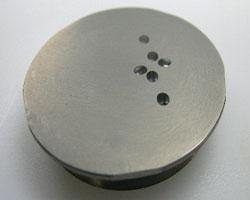 After Polishing Titanium