How to clean Ceramic Tiles & Stone Tiles - Case Study
Customers Criteria: To remove concrete from tile so it can be reused.
Component: Floor tiles
Material: Stone, Ceramic
Contamination prior to cleaning: Concrete
Total number off: 1
Number off per run: 1
Process for cleaning stone & ceramic floor tiles:
Each tile was processed individually for test purposes. The tile was placed in the ultrasonic wash tank for a cycle time of 10- 40 minutes depending on contamination. After, the tiles are placed in the rinse tank. This tank contains only tap water and will neutralise any of the cleaning agent (OPTICAL 30) and leftover debris on the tile. To speed up the process a sonic jet tank would be highly recommended. This tank option is lined with powerful jets that will significantly reduce cleaning time.
% Satisfactorily Cleaned: 100%.
Etched effect: None
Before cleaning floor tiles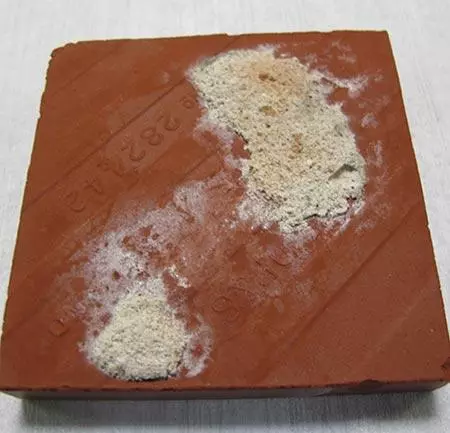 After cleaning floor tiles
Customers Criteria: To remove lapping residue
Material: Silver coated ceramic
Contamination prior to cleaning: Lapping residue, silicon carbide
Total number off: 1
Number off per run: 1
Process for cleaning ceramic:
The first stage of the cleaning process is the ultrasonic wash tank using Rodaclean Supra for a cycle time of 4 minutes. Secondly is the rinse, the part is removed from the wash tank and placed into the rinse tank to ensure a thorough clean.
% Satisfactorily Cleaned: 100%.
Etched effect: None
Before cleaning ceramic
After cleaning ceramic