Ultrasonic Cleaning Silver, Brass and Copper - Case Study
Customers Criteria: Free from all contamination
Component: Tooling
Material: Silver, Brass and Copper
Contamination prior to cleaning: Flux, coolant, oil
Total number off: 2
Number off per run: 1
Process for cleaning Silver, Brass and Copper tooling
Wash - Place the parts into the basket and submerge into the tank. Set for a cycle of 10 minutes.
Rinse - Transfer the parts from the wash basket into the rinse and leave for 2 minutes.
The parts where dried using a Kemet versa hot air dryer set at 50°C for 5 minutes, or alternatively using an air line.
% Satisfactorily Cleaned: 100%.
Etched effect: None
Will ultrasonic cleaning remove silver tarnish?
When it comes to removing silver tarnish, ultrasonic cleaning is highly effective because it can reach into the tiny crevices and cracks that traditional cleaning methods cannot. Silver tarnish is caused by the oxidation of the surface layer of the silver, which can be removed by the cavitation bubbles created by the ultrasonic cleaning process. The bubbles penetrate into the tarnished layer and dislodge the dirt and grime, exposing the clean, shiny silver underneath. The cleaning solution used in ultrasonic cleaning is also important. A specialised silver cleaning solution is used that contains a mild alkaline detergent that helps to break down the tarnish and other pollutants on the surface of the silver. The cleaning solution is also heated to a specific temperature, which helps to enhance the cleaning action and speed up the process. The ultrasonic cleaning process is highly efficient and can remove tarnish in just a few minutes. However, it is important to note that the process can also remove any patina or antique finish on the silver, so it should be used with caution on valuable or rare pieces.
Before cleaning Silver, Brass and Copper part
After cleaning Silver, Brass and Copper part
Customers Criteria: Remove all contamination
Component: Pipes
Material: Copper
Contamination prior to cleaning: Staining, discolouring, Oxidise & Fluxes
Number off per run: 1
Process for cleaning copper
The piping was placed into the basket and then submerged into the tank and set for a cycle time of 20 minutes. As soon as the Sonics are turned on you can see the contamination being removed. After the wash cycle the parts have to be rinsed to neutralize any left on cleaning agent and contamination. Finally the parts were dried in the Versa hot air dryer set at 70°C for 5 minutes.
% Satisfactorily Cleaned: 100%.
Before cleaning copper part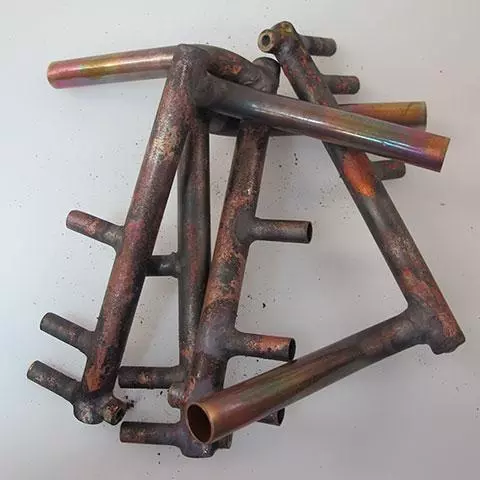 After cleaning copper part
Customers Criteria: Free from all contamination
Component: Tool
Material: Copper, Brass
Contamination prior to cleaning: Oxidation, Dullness & General dirt
Number off per run: 1
| Ultrasonic Cleaner | Cleaning Agent | Temperature(s) | Concentration |
| --- | --- | --- | --- |
| Mi40 Wash | Rodastel 30 | 50°C | 10% |
| Mi40 Rinse | Deionised water | 50°C | 100% |
| Mi40 Dryer | N/A | 65°C | 100% |
Process for cleaning Brass & Copper
All parts were cleaned individually for test purposes; the parts were placed inside the basket then submerge inside the tank. All the parts had a 10 minute cleaning cycle in the ultrasoninc followed by a 3 minute rinse and 5 minutes in the hot air dryer.
Before cleaning brass & copper part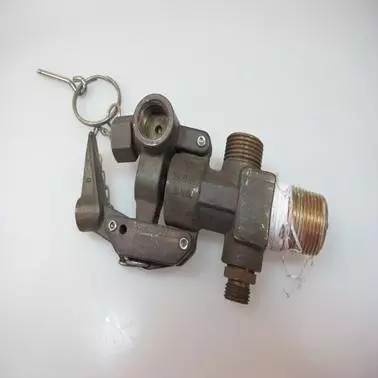 After cleaning brass & copper part