Cleaning Automotive housings with an Ultrasonic Cleaner - Case Study
Customers Criteria: Free from all contamination
Component: Automotive housings
Material: Various
Contamination prior to cleaning: Carbon staining, corrosion
| Ultrasonic Cleaner | Cleaning Fluid | Temperature(s) | Concentration |
| --- | --- | --- | --- |
| Versa 120 Wash | Rodastel 30 | 55°C | 4% |
| Versa 120 Rinse | Tap water | 40°C | 100% |
| Versa 120 Dry | N/A | 70°C | N/A |
Process for cleaning automotive parts:
All tanks were allowed to reach the required temperature and degassed before cleaning.
The parts were placed inside the basket then submerged in the tank for a cycle time of 30 minutes, after the parts were turned allowing the ultrasonics to evenly clean both faces and set for an additional 30 minutes. The parts were then rinsed in a non-ultrasonic rinse tank using an air bubble agitation for 3 minutes to help neutralise the surface and remove any remaining debris.
Finally the parts were dried in a hot air drying unit for 20 minutes at 65°C then inspected.
The process used is effective at removing carbon build up on aluminium; ideally the housings would be stripped before cleaning for optimal results. Increasing the fluid concentration and the cycle time should improve the results.
Before cleaning automotive parts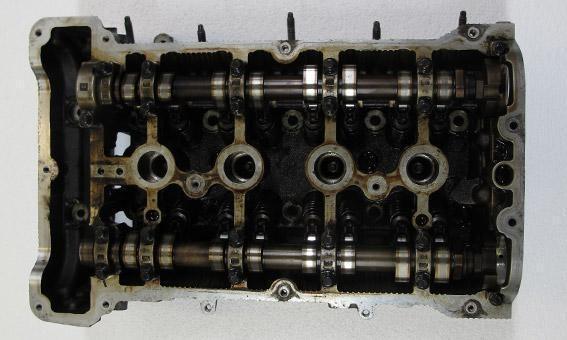 After cleaning automotive parts