Carbon Mechanical Seals Lapping Kit
Kemet have developed a portable kit for dry lapping of carbon mechanical seals. The kit consists of a special Kemet lapping plate mounted onto an aluminium backing plate.
The specially textured plate allows carbon seals to be lapped without the need for any added loose abrasive. This alleviates loose abrasive impregnation into the carbon face.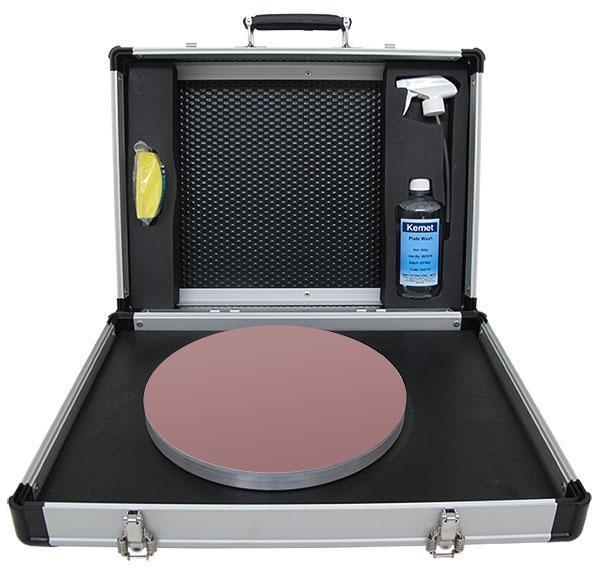 Portable Lapping Kit includes:
350mm diameter Kemet lapping plate
Kemet portable case for ease of transport
Consumables to maintain the condition of the lapping plate
Code: 352564